Signs to change your carpet
06/04/2015
Back To Blog
Although proper and efficient carpet maintenance can extend its life, regular use requires appropriate replacement of rugs at some point. Some signs may be obvious; however, there are certain subtle signs to change your carpet.
You must consider the following signs of irreparable damage to know when to change your carpet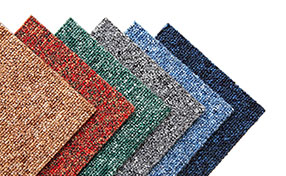 1. Carpet stains
Do you hide stains with rugs and furniture? If so, it is a signal for change. Many mats and carpets have a stain-resistant surface, however with regular use the finish fades away leaving it unprotected. Fortunately, commercial stain removers are effective in removing tough stains. Usually, many carpet cleaners just clean the base, to prevent the padding from any damage. However, deeper stains are difficult to remove using such cleaners. The deep stains are flushed out using a water extraction unit. The unit floods the mat with a cleaning solution; an extraction tool removes tough stains from the padding. Stubborn stains are detected through mold inspection and mildew inspection. You must replace it immediately to prevent your family members from health hazards due to mold.
2. Wear and tear
Most people cover the damaged mats with rugs and furniture. Significant wear and tear on the walkway is a major sign to change the mat. Polyester carpets have a matte finish that loses its form with regular use. Nylon mats are more resilient and react well to commercial carpet cleaning.
3. Foul odor
If your pet has urinated or you have light-colored mats that you have not cleaned for a while, you notice a foul smell on it. This lingering smell goes away slightly after proper carpet cleaning procedures. If the odor penetrates deep in the carpet's padding, it may facilitate the growth of mildew or mold. A cost-effective option is to replace it for a permanent odor removal.
4. Cleaning carpet padding
Padding gives a basic support, so people feel comfortable to lay or walk on it. It keeps away noise and improves the home insulation. The padding absorbs dirt, grit and grime. Unevenness, crackling sound and wrinkles are signs to change it.
5. Old carpets
Old rugs and mats retain particulate matter that may cause allergies. Allergy is a sign for replacement. Old mats exhibit color loss, matting, fading, wrinkles, ripples and less padding. Regular mat cleaning for several years develops such signs.